Protegent Antivirus Yes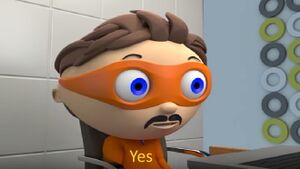 About
The Protegent Antivirus "Yes" meme derives from a commercial that Unistal, an Indian software company, released three years ago.
The advertisement features two primary characters: the company's mascot and a disgruntled computer user. When the mustached gentleman experiences computer issues, Proto, the company's mascot, appears out of thin air with some savvy advice in tow. He urges the gentleman to invest in their antivirus software to safeguard his computer against future viruses. To demonstrate how much of a no-brainer this tip is, many individuals have added the caption "yes" to a still image from the commercial.
Origin
The Unistal commercial aired on Sept. 9, 2016. For some inexplicable reason, the meme didn't receive recognition until August of this year.
Foliblox, a member of Reddit's community, posted the reaction image to social media, subsequently gaining 88,300 upvotes in three months. Though most memes seem to travel from one platform to the next, this one has remained loyal to Reddit.
Meaning
The Protogent Antivirus "Yes" photo is used to depict people who are dense or ill-informed. It's also perfect for explaining situations in which there's neither rhyme or reason.
For instance, when Nazi Germany declared war against the United States. It can also be used by those who are trying to get out of a pickle. For example, a husband who's been caught with lipstick on his collar.
Examples
Popularity
See also