Sad Linus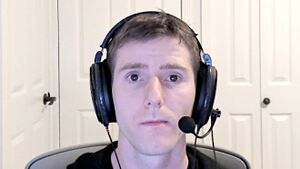 About
"Sad Linus" is a meme that surfaced shortly after the live stream titled "I've been thinking of retiring" was streamed and posted on the YouTube channel Linus Tech Tips on January of 2020. In the image, YouTuber Linus Sebastian faces the camera with a defeated look on his face.
Origin
The video was streamed on January 22, 2020, and accumulated over 3.3 million views and 296k likes at the time this article was written. In the video, Linus discusses reaching the 10 million subscriber milestone and his potential retirement from YouTube.
Afterward, Linus discusses his experience with the Make-A-Wish foundation and how it affected him emotionally. The image, which was first posted to the r/memes subreddit linked here, was first shared by Redditor u/chickenfart29 and got almost 2k upvotes.
Meaning
Sad Linus has slowly been growing in popularity, most notably on several different subreddits. It's been used to convey feelings of sadness, defeat, and dismay. To fans of the Linus Tech Tips channel, this image could represent the end of an era.
Examples
Popularity
See also