Girl Putting Tuba On Girl's Head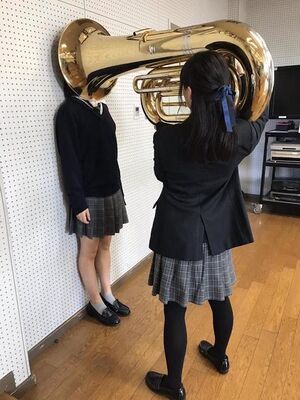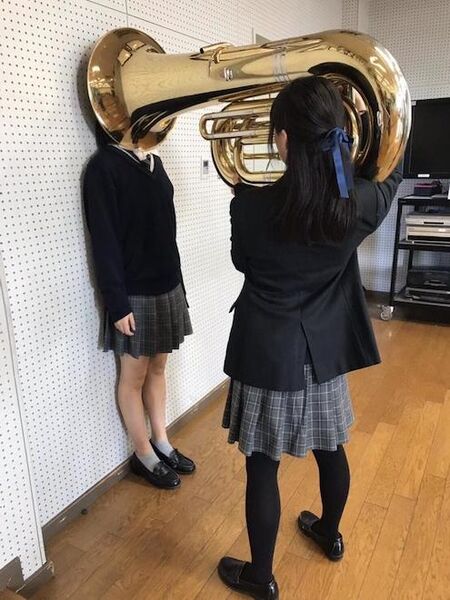 About
"Girl Putting Tuba On Girl's Head" is a meme that contains two schoolgirls and a tuba. Girl one is wearing a schoolgirl outfit that consists of a dark blue blazer, blue plaid skirt, black tights, and black loafers. Her back is turned to the camera, and we can see that she has a blue ribbon in her hair. She holds a big gold tuba engulfing the face of girl two.
Girl two has her back against a wall as she faces girl one. She wears a schoolgirl outfit that consists of a dark blue sweater, a blue plaid skirt that is the same pattern as the skirt girl one is wearing. Girl two wears gray ankle socks and the same style of black loafers as girl one wears. The large flared bell of the tuba covers the entire face of girl two.
Origin
On January 13, 2020, a Reddit subscriber, "sungod78" posted the meme. Including with the image were the words, "The time to invest in this deafening template is now." The post gained over 3,000 posts.
Meaning
The meme represents a symbol. It represents a group pounding an expression to another group.
Examples
Popularity
See also