Regretful Hulk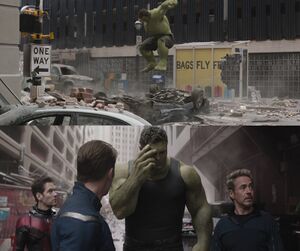 About
"Regretful Hulk" is a relatable meme in which The Hulk, a beloved member of the Avengers, is seen looking ashamed by his violent outbursts. The image is a two-panel macro, with the first picture depicting Hulk smashing a car, and the second showing a shame-ridden Hulk staring at the pavement.
Origin
Derived from the renowned "Avengers: Endgame" film, the Regretful Hulk meme made its debut on April 26, 2019. Throughout the movie, the crime-fighting squad time travel and reflect on their past conquests. When Hulk sees himself obliterating a car and smashing a town to smithereens, he's wracked with guilt.
Not long after the movie was released, this scene evolved into a meme. Thanks to gay_bulbasaur, a seasoned Redditor, the meme became popular on Reddit's platform. After posting the image, gay_bulbasaur's post gained over 34,000 points. Soon after, many hopped on the meme bandwagon
Meaning
The meaning of the Regretful Hulk meme is straightforward. In essence, you'd use the picture to portray embarrassment. For instance, reading a humiliating text that you sent while drunk or posting a photo that garnered little to no likes.
Examples
Popularity
See also