Sad Will Smith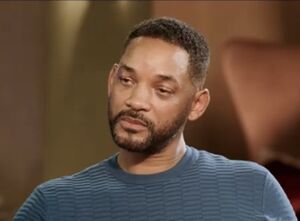 About
The "Sad Will Smith" meme is an image of actor Will Smith appearing dejected. The image is a screenshot taken from a video. The image is frequently posted by Internet users to denote sadness or disappointment.
Origin
The image of Will Smith used in this meme is a screenshot from a video appearance he made with his wife, Jada Pinkett Smith, on July 10, 2020. The video was filmed for Red Table Talk, a Facebook talk show hosted by Pinkett Smith. In the video, the couple discusses Pinkett Smith's relationship with performer August Alsina. Pinkett Smith refers to her relationship with the singer as an "entanglement." Her choice of the term "entanglement" became a source of jokes on social media.
The video of the couple's uncomfortable conversation received a lot of attention online, with more than four million views the first day. The screenshot of a distraught Will Smith quickly began circulating on its own, with people adding their own captions. One tweet by comedian Ziwe Fumudoh received more than 48,000 likes within the first week.
Meaning
Isolated from its original video context, the image of Will Smith has become a common reaction meme. Social media users often post the image in response to a sad or frustrating situation, such as a relationship problem or disappointing news.
Examples
Popularity
See also